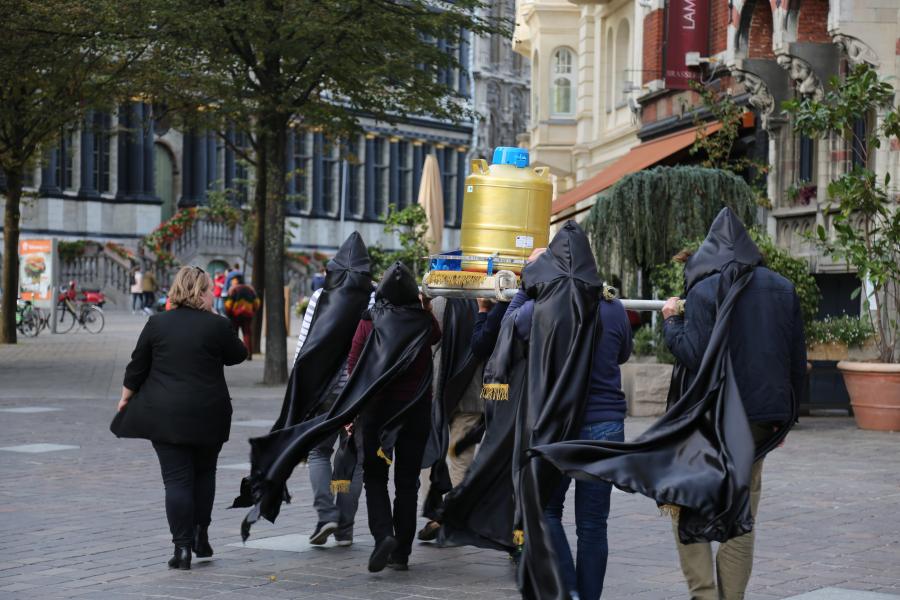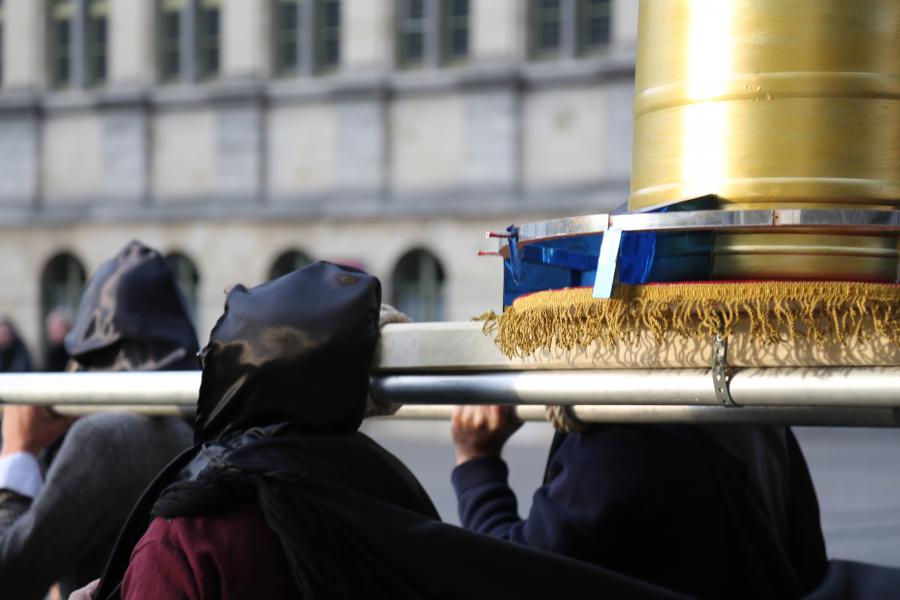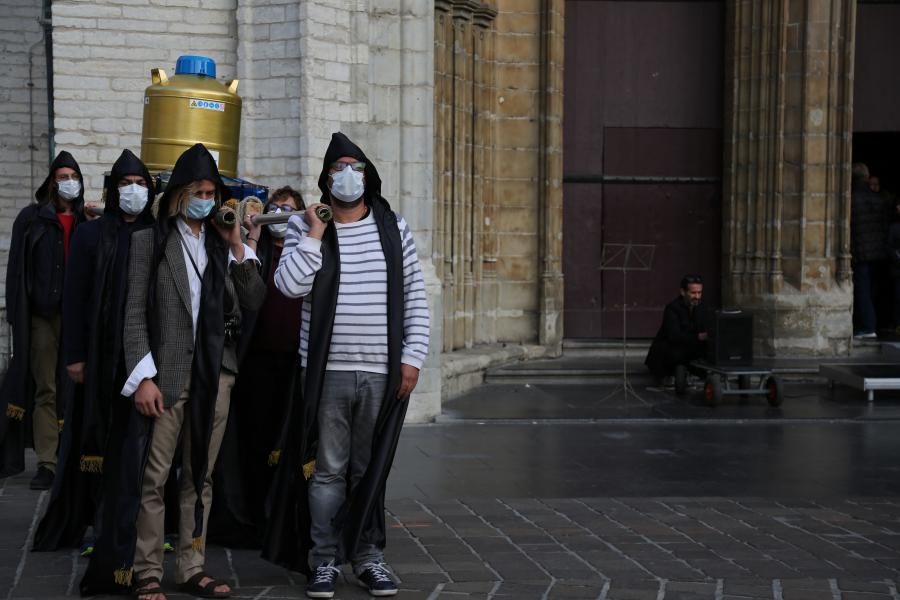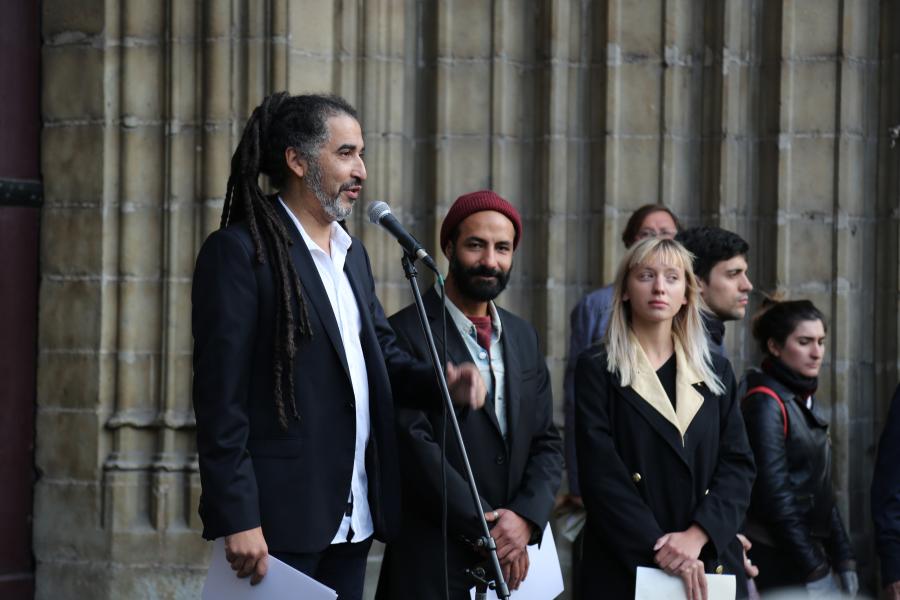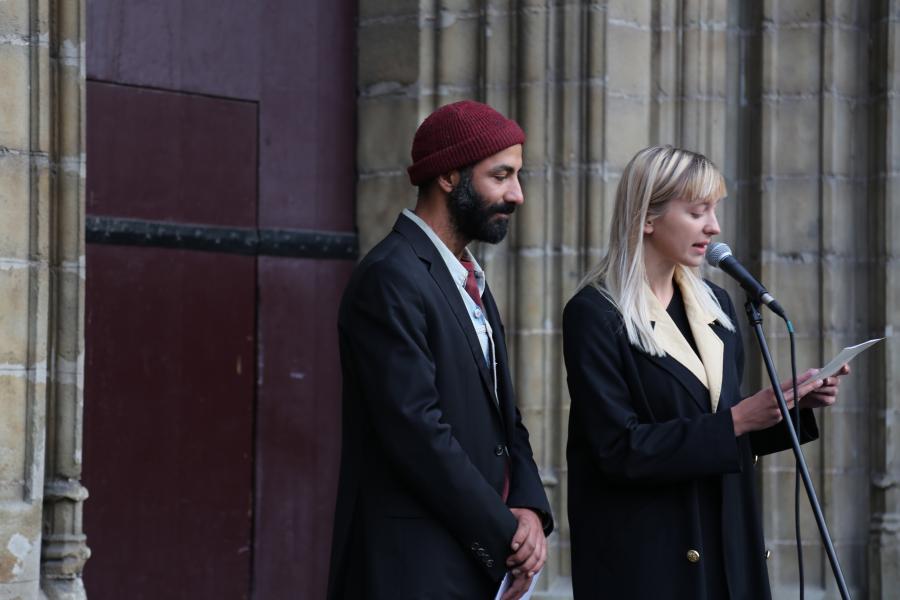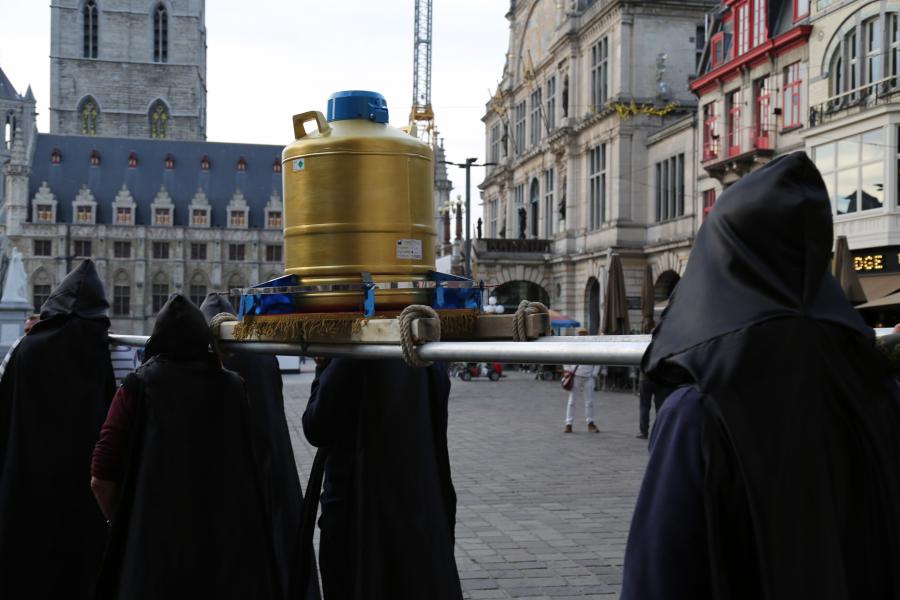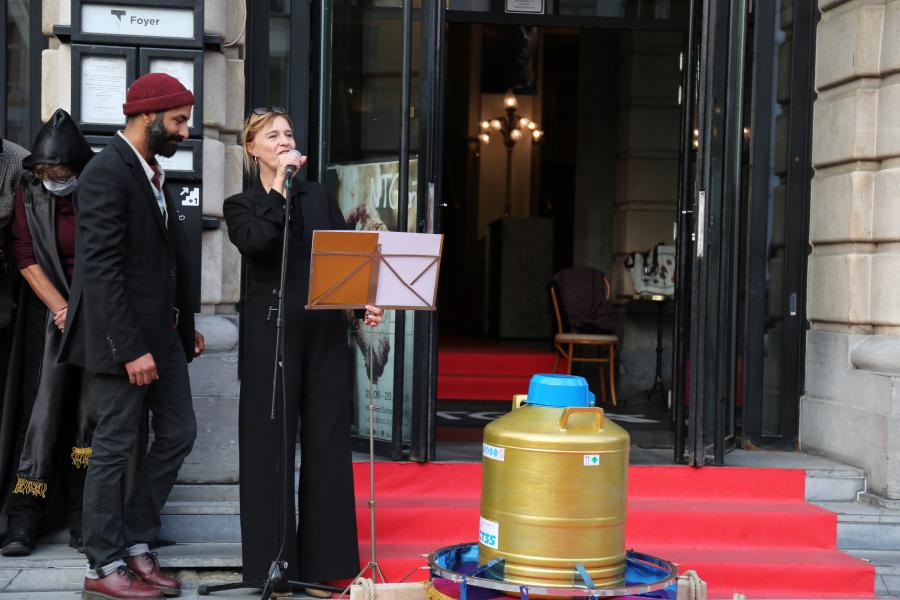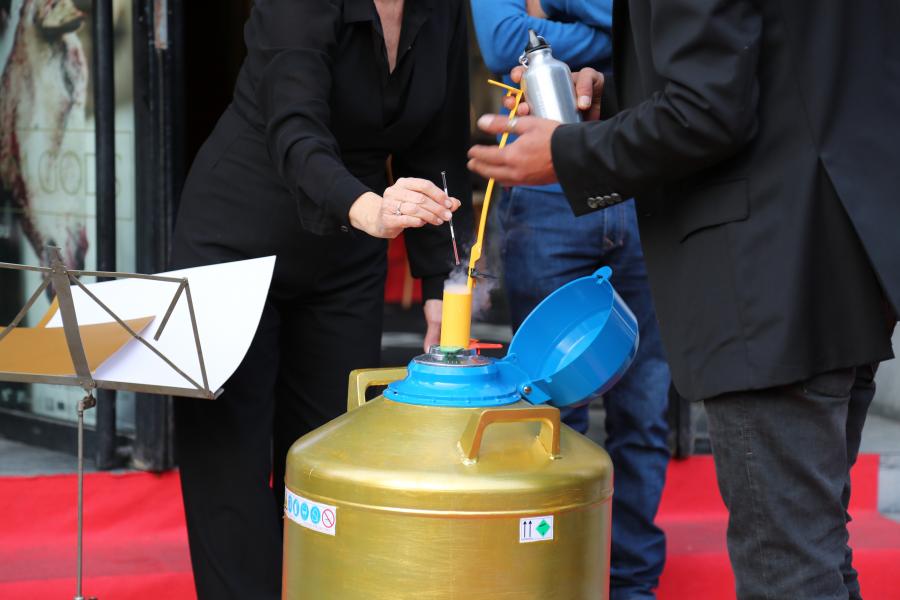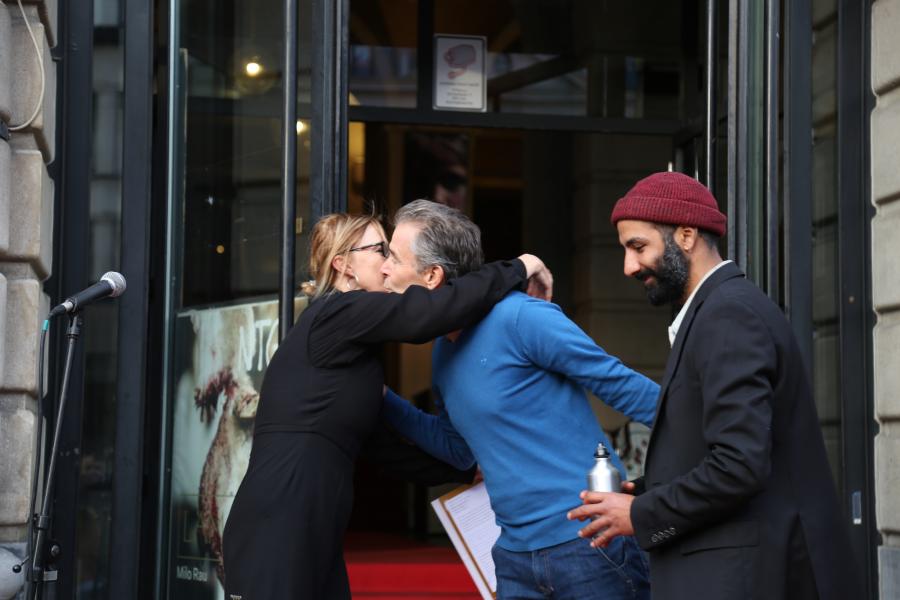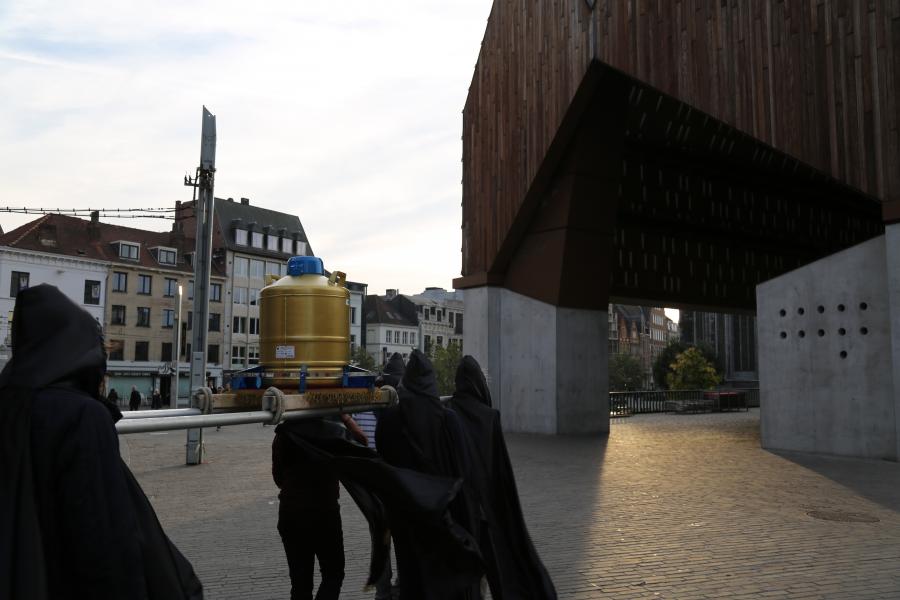 The Procession
Action Zoo Humain is designing a Flemish pavilion for the World Exposition in Dubai in 2020. During the opening weekend of NTGent the company introduces the first stage of its research trajectory to the public. What does Flanders have to offer Dubai?
For many years, Flanders has been bringing about the most genious artists. Dubai, a young emirate, is longing for authentic art and talented artists. What if we could offer Dubai the DNA of our greatest artists? With the help of Prof. Dr. Petra De Sutter and her IVF team (UZ Gent) Action Zoo Humain explores the possibilities of biotechnology in order to enable a sustainable export of Flanders's most successful product: the artisticity of our most gifted artists. During the opening weekend of NTGent the company will bring the first ova and sperm cells for the pavilion in a procession from the Saint Baafs Cathedral to the Arca Theatre, where the designers will reveal the preliminary pavilion for Dubai 2020. Join the parade and walk along with us to Dubai.

The Procession is the starting point of a residency programme between Action Zoo Humain and NTGent (2018-2021).
BY AND WITH Chokri en Zouzou Ben Chikha, Sarah Desmet, Bilal Nori, Dahlia Pessemiers-Benamar, Marijke Pinoy, Robin Verslegers, Weronika Zalewska PRODUCTION Action Zoo Humain PROJECT COORDINATION Sarah Desmet THANKS TO Luc Goedertier; prof. dr. Petra De Sutter, dr. Kelly Tilleman en het ivf-team van het UZ Gent; CC Westrand; CC De Schakel; KASK/School of Arts/HoGent PARTNER NTGent WITH THE SUPPORT OF Vlaamse overheid