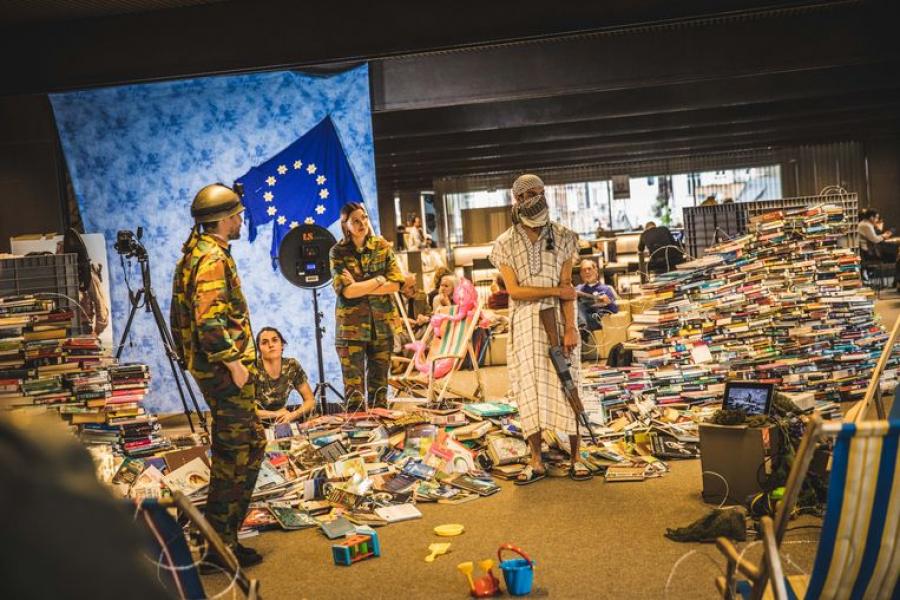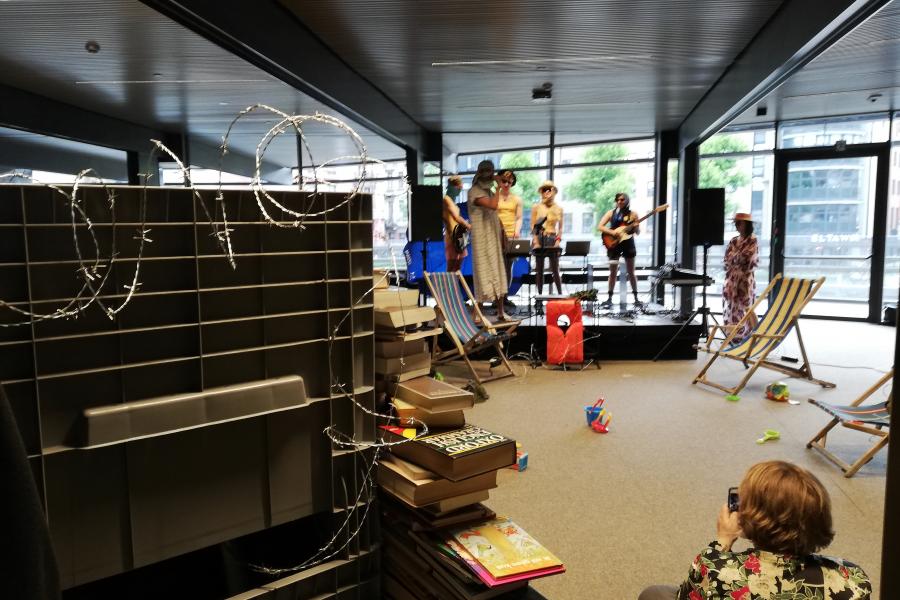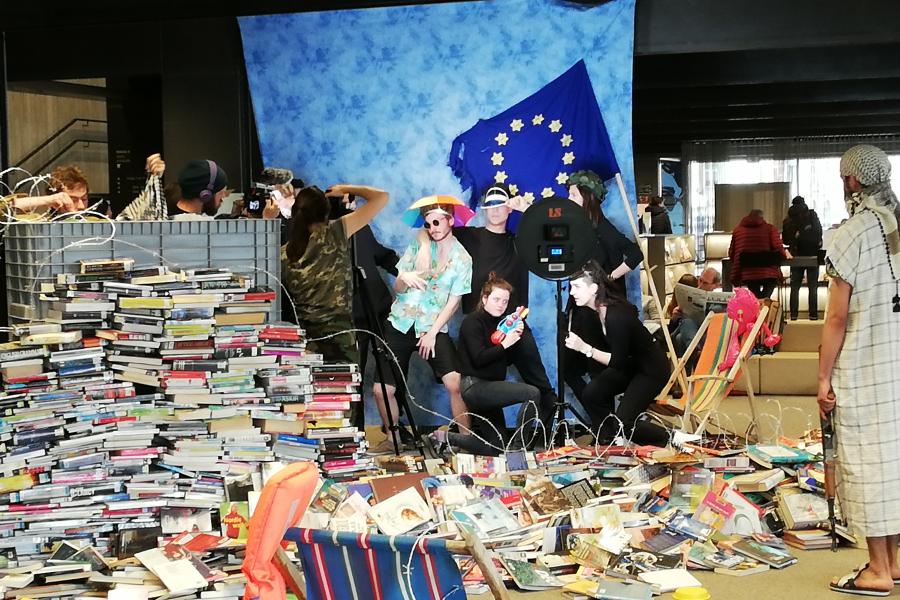 Utopia
'"Dare to Dream' represents and symbolises everything that the Eurovision Song Contest is about. It's about inclusion. It's about diversity. It's about unity."
... Is it?
As part of the master seminar Performing the Invisible at KASK Conservatorium in Ghent, artistic director and researcher Chokri Ben Chikha assigned a group of master students to test the symbolic motto 'Dare to Dream' against reality in Israel, the host country of the Eurovision Song Contest in 2019.
The young artists applied creative strategies typical of Action Zoo Humain to produce an unconventional entry for the festival. The result: an interdisciplinary (video) intervention which text, music and images should be interpreted as a whole.
Utopia, as the entry is called, investigates stereotypes of both the Eurovision Song Contest and the conflict in Israel in a grotesque way, aiming to activate the audience and to bring intercultural issues out into the open.
Utopia was performed live on Wednesday 8 May at the arts festival TUMULTINGENT#7. On Saturday 18 May, during HAPPENING 20 jaar S.M.A.K., the music video was launched.